Have a safe and joyous back to school week!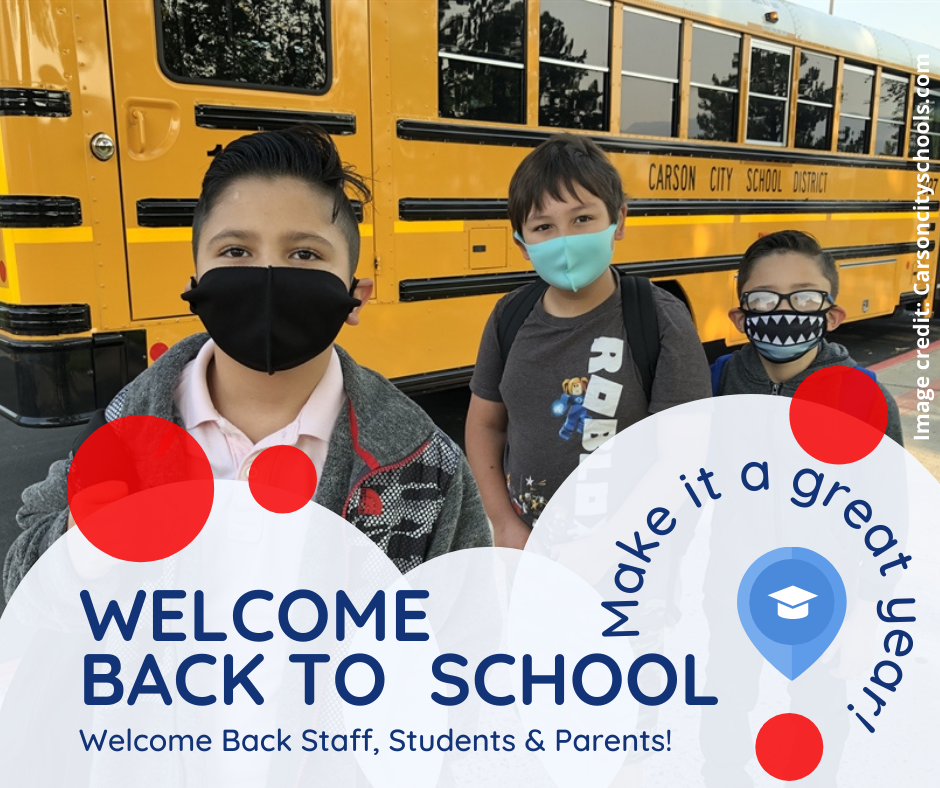 School Board Recalls Force Contentious Fights About Race, Virus Politics On Local Stages US News & World Report (7/12, Camera) People don't like wearing masks. Or they don't want to get vaccinated against COVID-19. They're mad about being holed up at home with their kids, and they're nervous about the national discussion of race relations. Those are conflicts that affect policy discussions and campaigns at the national and state level. But mostly conservative activists are now taking the effort way down the ticket, targeting school board members and trying to replace the largely volunteer panels with people more sympathetic to their views, experts say.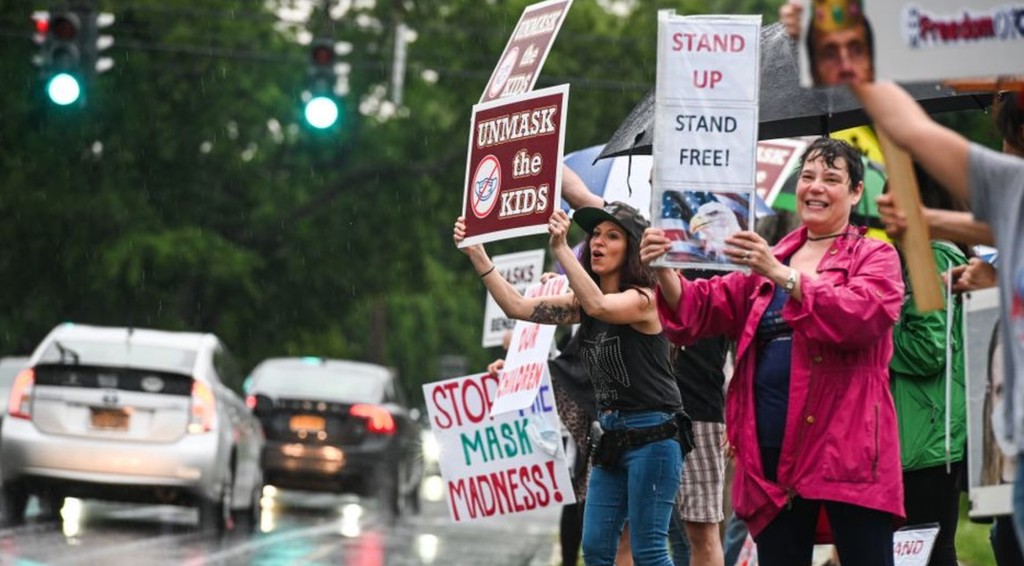 There is much information and misinformation about CRT. Please use this link see this resource from the Edweek Spotlight to inform you views on this now very public topic.
https://bit.ly/EdWeekCRT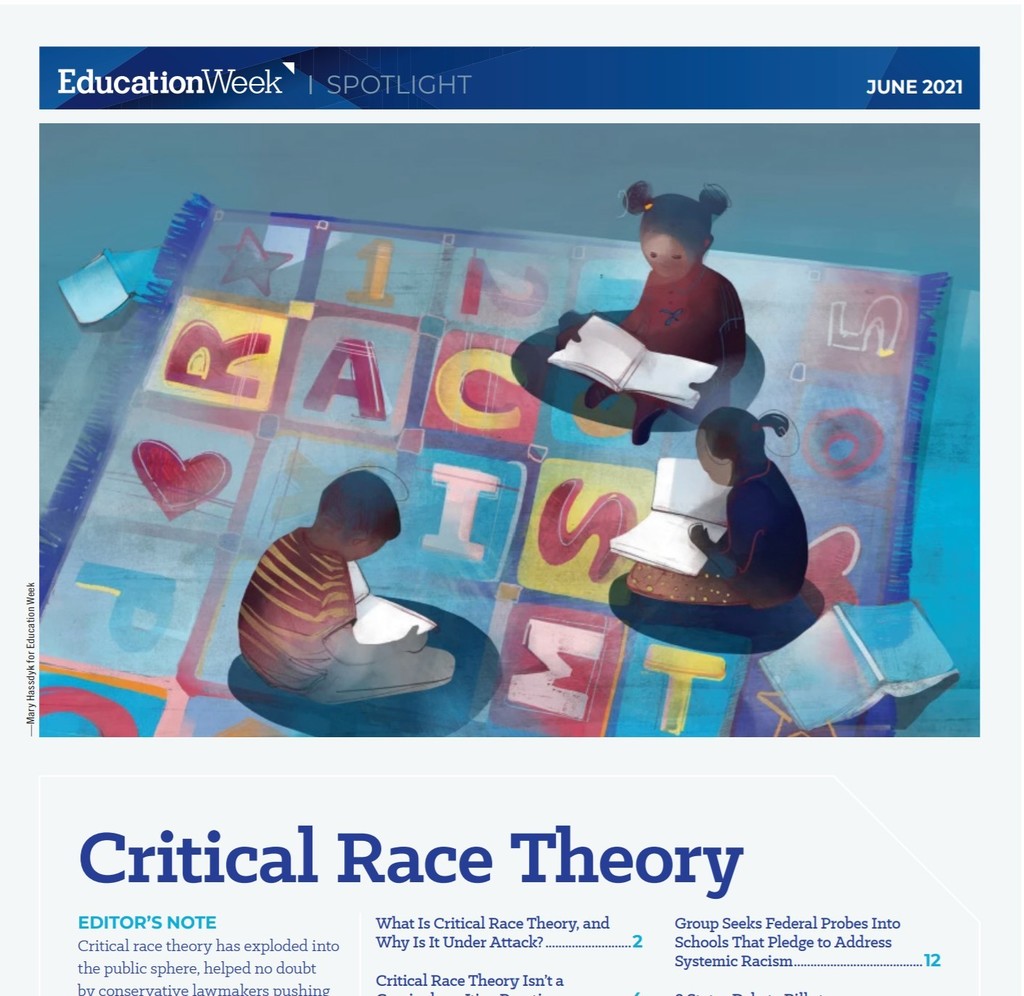 No school board has been immune to the new pressures brought about by the COVID-19 pandemic, though some members have borne the brunt of rising tensions. State school boards associations can help boards navigate differences. Read the article here
https://bit.ly/sbunderpressure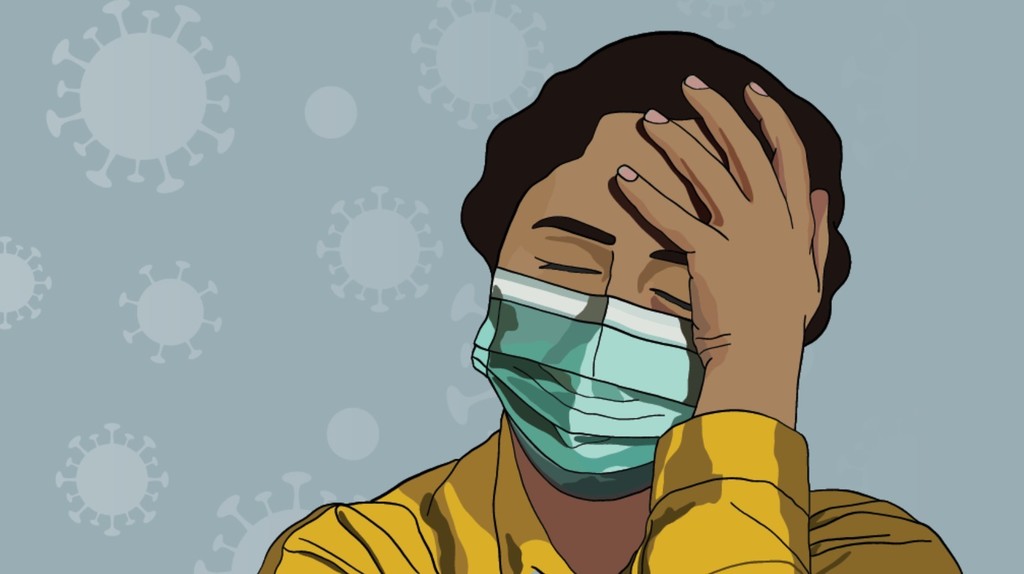 A big shout out to the NASB Legislative Advisory Committee!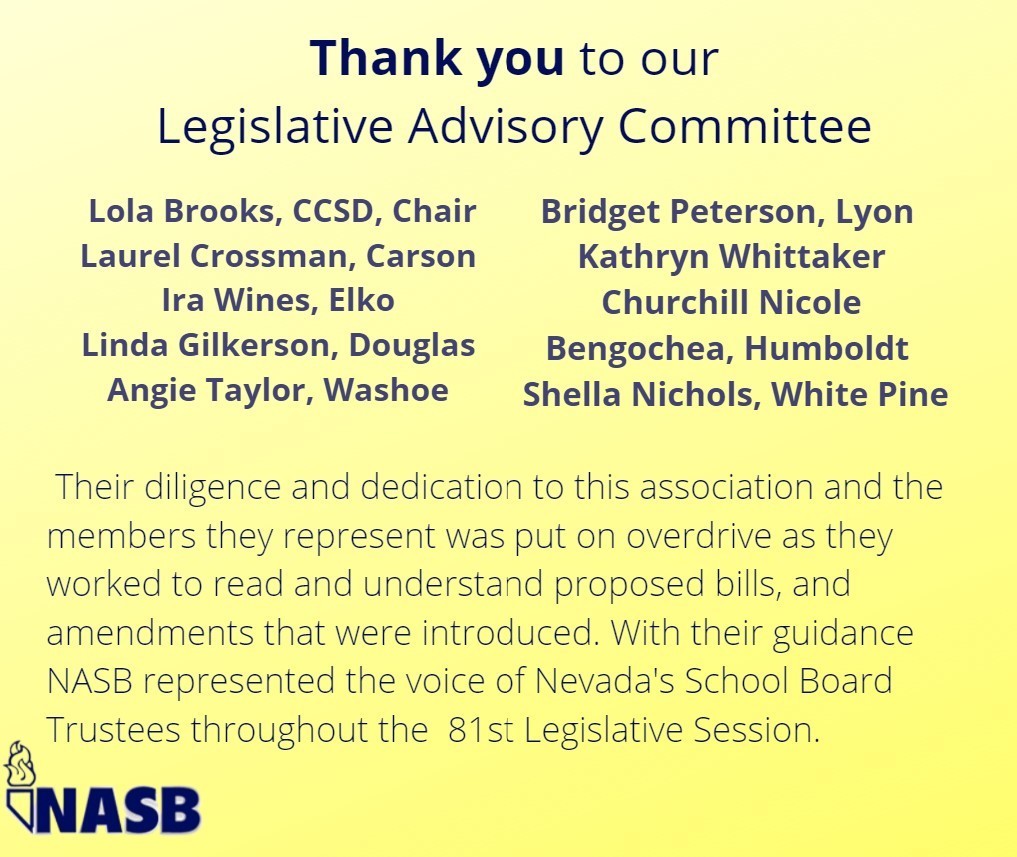 Congratulations to the Graduating Class of 2021!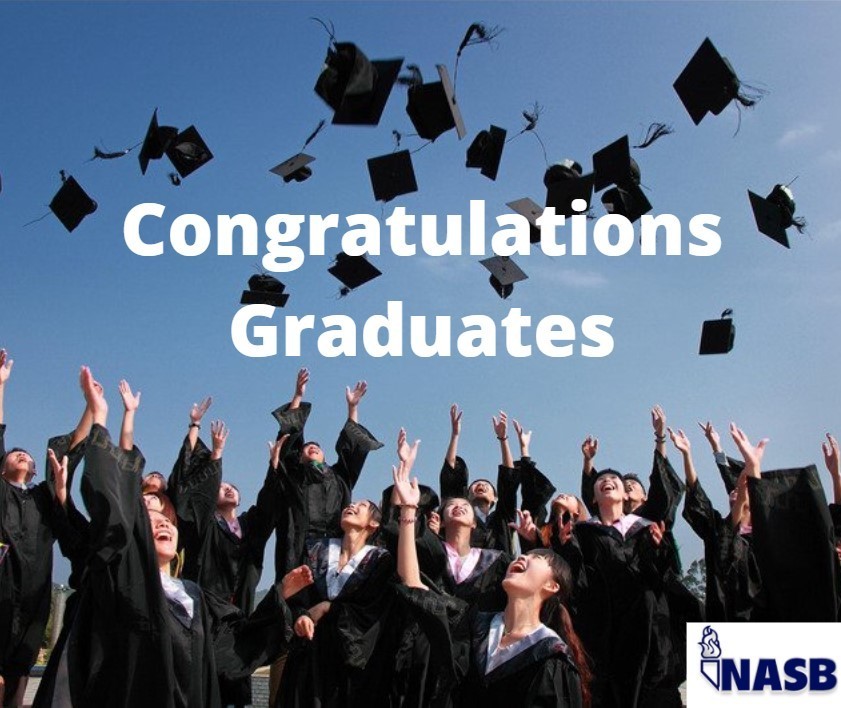 Sine Die of the 2021 Legislative Session 2021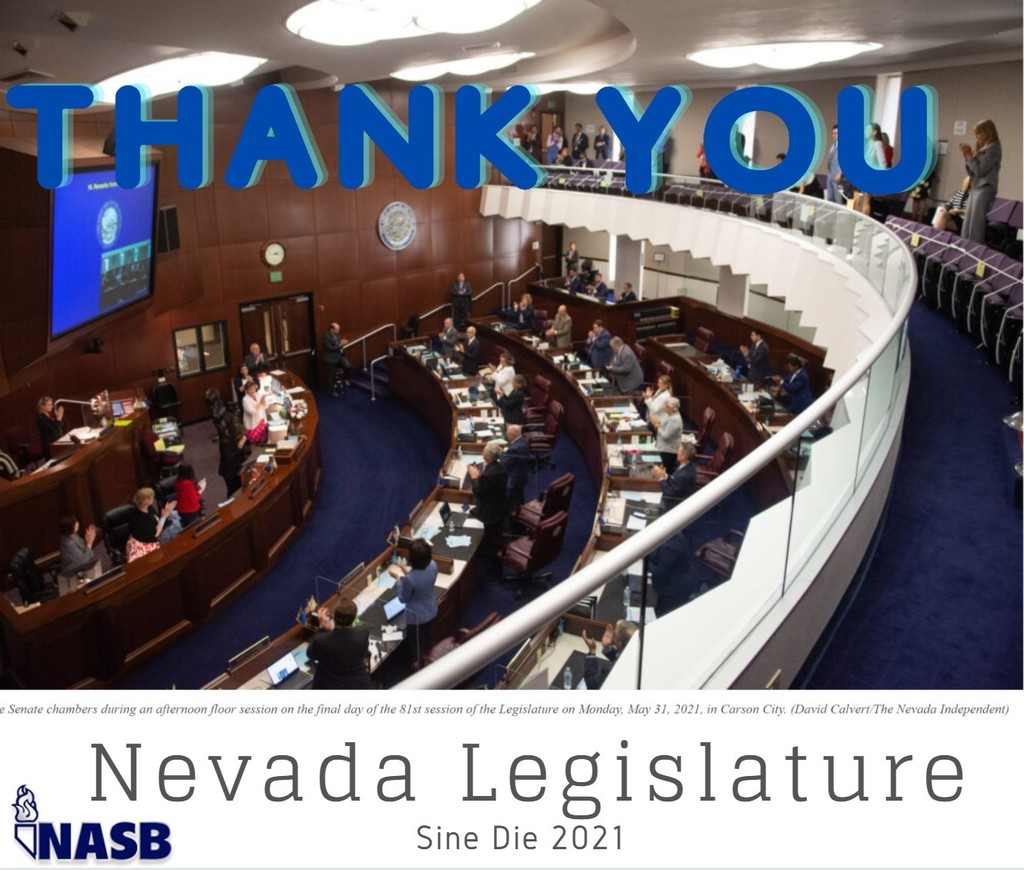 Today we recognize and honor those who selflessly gave their lives to defend our great nation.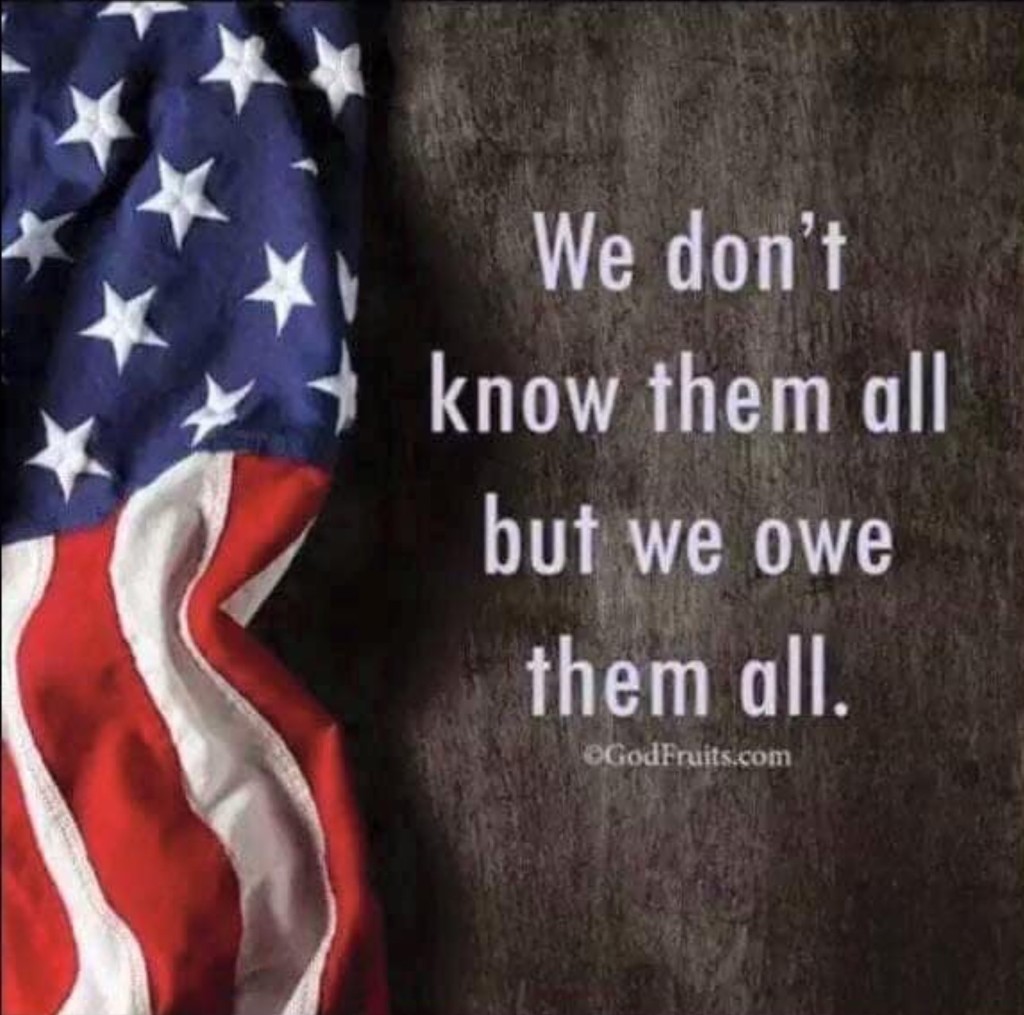 Carol Hanson of the Lincoln County School Board receives her Board Member of the Year Award at the Governance Training session in Las Vegas. Congratulations Carol and thank you for your dedication to students of Nevada!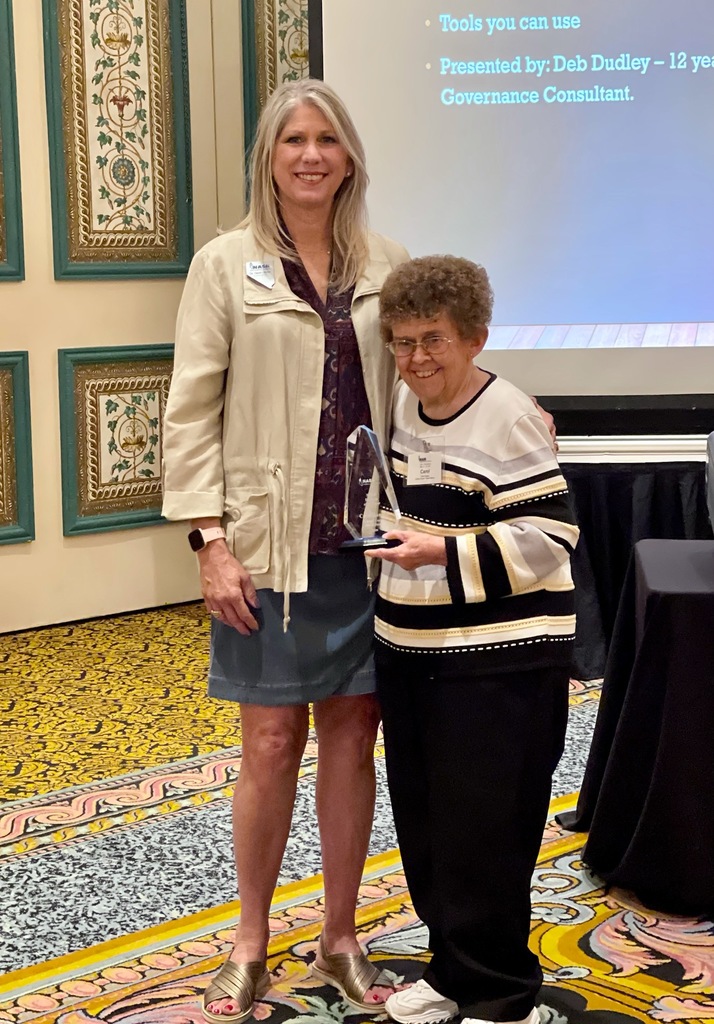 "CDC recommends schools continue to use the current COVID-19 prevention strategies for the 2020-2021 school year," the CDC announced on Saturday. "All schools should implement and layer prevention strategies and should prioritize universal and correct use of masks and physical distancing."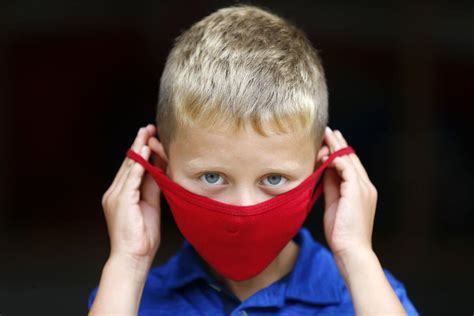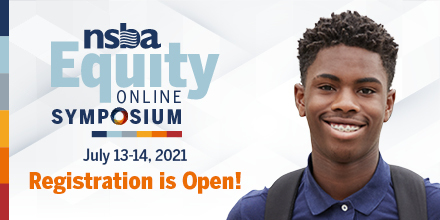 The Nevada Association of School Boards provides high quality, effective professional development for school board members in a variety of areas designed to improve local board governance and policy development.

Congratulations to the Innovative Educators of the Year: Josh Wiley—Lyon Co. & Amber Ankenbauer—Washoe Co.


I hope everyone is having a great day!